"Old books that have ceased to be of service should no more be abandoned than should old friends who have ceased to give pleasure."
― Bernard Baruch
Browse Our Etsy Shop
At Ebon et Noir we celebrate the anachronistic time traveler who craves the splendor of bygone eras.
Pour yourself a glass of absinthe and peruse our shelves for the perfect find.
Go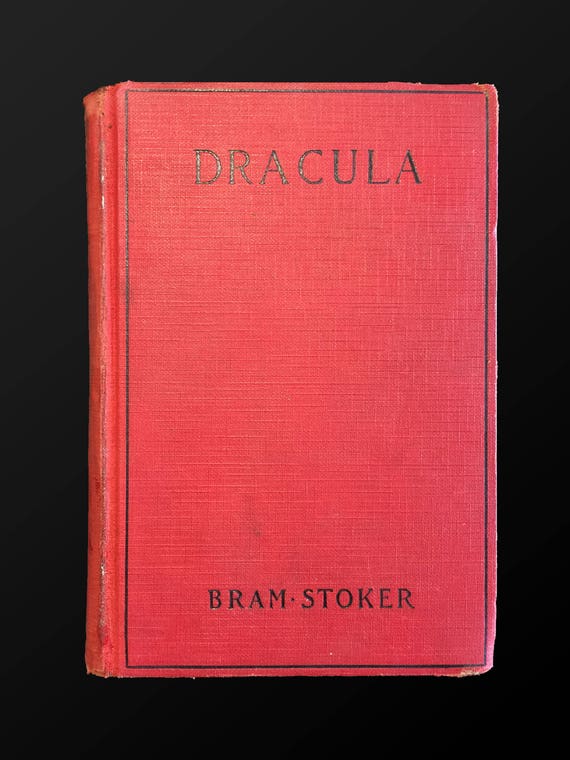 Featured Book: Bram Stoker's Dracula with Illustrations from the Universal Picture Produced by Carl Laemmle Jr.
Copyright page states 1897 but this is a reprint of the original edition published in 1927 after the Universal Pictures movie starring Bela Lugosi.
Condition: This book is in good condition. Hardcover. Red cloth boards show signs of wear with rubbing along edges, corners, and outer hinges. Spine slightly darkened. Hinges tight. Binding sturdy. Inside front cover has an ink signature dated 1932. There is some slight foxing to prelims and title page. Frontispiece features shot of Bela Lugosi and Helen Chandler. Text block is clean and crisp as are all the black and white plates. Rear has an advert for detective stories.
Have a question? Get in touch with us.
This holiday season, save 15% on orders of $50 or more!
Use promo code HOLIDAYS2017 until Jan 8th!
Apply Coupon